Post by dimechime on Jul 19, 2017 22:14:05 GMT
Cart Pulling is a solid way of making money at end game. This guide will teach you how to start running a cart (which only mercenaries can do). Also useful for people riding the cart to understand how the process works, but you only need to hop on the cart and defend it.
Note
: Only need 1 merc in the team (the merc must be the one to start the quest)! The rest just need to hop on.
First
, pick a location. Each map has a faction tied to it, and will give a small bonus if you are on the correct map.
万里杀 - Yellow faction, BROWN ram logo = 徐海 - Xuhai, SD map
帝王州 - Red faction, YELLOW sun logo = 东越 - Dongyue, TX map
水龙吟 - Blue faction, blue dragon logo = 开封 - Kaifeng
寒江城 - White faction, beige cloud logo = 杭州 - Hangzhou
They should all take roughly the same amount of time. Note that the end point has changed for Hangzhou compared to the image below, but concept is the same.
Go to the starting point of the route and you should see a bunch of NPCs. Their placement varies between locations, so be sure to match the characters.
Note: daily cart is a relic from a no longer active quest. You can ignore it.
Pick the one based on what type of gold you want. You will need to have the corresponding type of flag you want. (naturally, go higher level when you can)
Note
: if you run unbound carts, you will not only have the possibility of getting attacked by NPC robbers, but will also have the chance of
other players robbing your cart
.
Players
under 15500 PvP power will be unable to get unbound gold
from high level unbound carts. They will receive bound gold instead.
Use the menu that popsup to make sure everything is set and ready. Click on the "cart riders" button to see who is ready in your group. The red text next to group members' names should turn
green
once they fulfill the requirements (in range of the NPC and have the correct flag; yellow means they are under 9.5k power).
You will then get a second popup that says it will consume 50 stamina points, hit the left button to confirm.
Note
: this may be just superstition, but some CN guides recommend pressing this confirm button at
00, 04, 27, 40, 48 ,54 seconds
of a minute to increase your chances of getting a cart multiplier.
After that your cart should popup. Press F or J (or the unbound interact key) to get onto the cart. If you have a multiplier you will have a glowing icon over your cart to show it.
It is possible to get a 2x or 3x multiplier.
You can then autopath to the destination. Stay alert for any one who attacks the cart.
Generally, you are going to encounter 1 set of NPCs that attempt to rob your cart. First wave is the strongest, and get weaker with each wave.
If you get robbed by a player and successfully defeat them, then you will get a buff that prevents you from getting robbed again for a short period of time (~3 min).
If your cart is destroyed, you will lose the run and will have to start over (flag will be lost). you will get some consolation money.
There will be NPC constables around that may pop in to help you defeat the robbers. Works for both player and NPC robbers.
You can also bring a player constable to help you arrest/kill any player robbers that may attack you.
As a mercenary, you are able to gain buffs to help make your cart pulling life easier.
The following skills should be leveled to max to help make your cart tankier/run faster.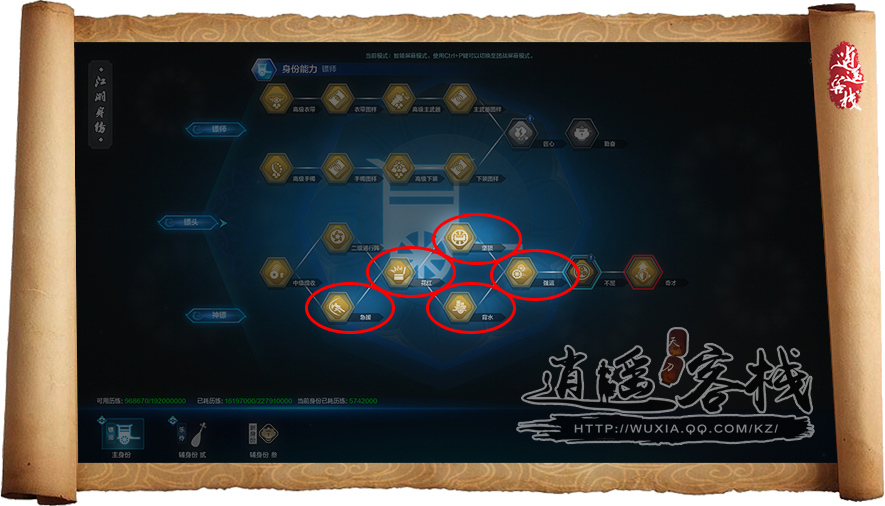 Image credits to:
wuxia.qq.com/webplat/info/news_version3/5012/16799/16819/16826/m12359/201604/456386.shtml
wuxia.duowan.com/1506/298397043548_all.html