Post by dimechime on Jul 26, 2018 13:23:49 GMT
Moonlight Blade features a variety of ways to power up your character, this guide serves to walk you through the various systems/resources of the game used for powering up.

Click on the blue links in the section titles to go to the full guide.
Please refer to the
stat guide
for descriptions on what the different stats do.
Check out
this guide
to see which activities give which resources.
---
Cultivation Points [修为]: aka culti, cult
Can check the bar on your player sheet (Y), your books page (Ctrl+F), or on your meridians page (N).
Think of it as exp for your stats.
This is used to level up your meridians, books, and guild tech.

It is earned alongside level exp, and when you hit the level cap all level exp will be converted into culti pts.

Check the link in the title header for a list of activities that will earn you culti pts.
Tips: there are purple potions (in blue and purple grade) that provide culti. I recommend holding onto these for when you need them.
Meridians [经脉]:
Press N to open the interface.
Unlocked at level 16, this is your basic bundle of stats. Click the nodes to unlock them.

At endgame you should have every single one of these nodes maxed out.
These also contain slots to put rune stones in, allowing for customization of stats. (see the purple and gold nodes in the picture)
As a newbie, just put whatever runes you have into these slots, since you need runes in place to connect all the nodes in each meridian tree.
Tip: can ignore breaking runes, it's for recycling them into culti pts if you run out of space in your rune storage

The second tree in your list of meridians is a bit special. Instead of providing stat buffs, it is a skill buff tree.
There are 2 types of nodes: the dark red ones that buff the damage of the skill, and the interchangable ones (red/green/blue) that are unlocked via NPC duels.
These interchangable ones provide additional customization/utility to your class; typically the red node is for clearing mobs, green is for boss fights/dungeons, and blue is for 1v1 PvP. Please check the class guides or discord for translations and recommendations on your class's nodes.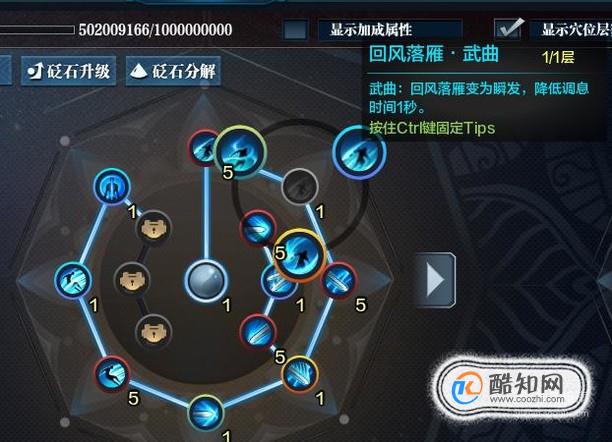 Rune Stones [砭石] :
Can be accessed from the meridians interface (see above) or from the books interface.
These runes are slotted in both meridians and books, offering different stats.
Runes can be leveled up to increase the boost they offer. You can feed
fodder runes
(no stats, used only for leveling up runes) or
stat runes
to level up a rune. Fodder runes give more rune exp.
Runes can be broken into culti if you need it, but it's not recommended for newbies because you will always be needing stuff to feed the runes you want.
Some tips on selecting runes (ty to
ami
for this awesome flowchart):
Books [心法]:
Press Ctrl+F to open, or from the 心法 button in your profile card (Y) -
pls go to the linked guide,
it does an excellent job walking you through the system.
Books are another customizable system. In short, you can slot in up to 4 different books, with each book providing a unique set of stats and 1 or 2 skills (can be passive or active).
The story quest will give you a handful of books as seen below (copied from the Beginner's guide):
Please feel free to ask on the discord channel for which books would be suitable for your class (can also check the class guides on the forum, but please be aware that they may or may not be out of date if they are more than 1 year old).
Guild Points (for Guild Tech and Guild Point Shop):
Guilds offer many resources, including stats and a variety of items.
Please spend your guild points wisely, as guild points easily become a bottleneck at endgame.
Focus on leveling up your guild tech first, before spending any points buying items from the shop.
Stat Pills:
Drops from
sidequests
,
NPC duels
, and
crafted paintings
.
Since they are the same for every class, you should eventually complete them all.
---
Stuff towards Endgame: ~ level 70 or higher

Gear:
MBO has a system that separates PvE and PvP gear. You can use PvE for PvP and vice versa, but naturally the gear will lack the damage/resistance bonuses for that mode.
Gearing is primarily an
endgame
activity, with stat gains being small and costly (and mostly gives resistance than the damage stats newbies need). Almost all gear at endgame is class specific, with the exception being accessories.
While leveling up until about level 70, just wear whatever the game gives you (this will mostly be PvE gear). From there, by completing dailies or dungeons you will get yellow jades that you can trade for PvE gear.
The jades will look like this, with the tier number written in Chinese (the example here is a T4 jade):
Focus on grabbing whichever tier of PvE gear is the starter gear (as of this writing, it's T5 with top tier being T8) and work from there. Once you hit level 85, you can start participating in puppet dungeon to get T5 jades, which should be enough to get you into the lower level raid dungeons like 81 and 90.
PvP gear must be crafted, with the blueprints bought through PvP related point shops (group vs 1v1 PvP) or dropped in dungeons. Again, T5 is the starter set, because T5 is used as an ingredient for crafting T6 and so on. PvP gear mats can be bought in the various point shops, dropped through jobs, or through weekly reward boxes for hitting 4k activity points.
If all of your meridians, books, guild tech are up to par,
you can start taking a look at the
gear enhancement guide
to work on your PvP gear. Only PvP gear allows enhancement, but PvE gear will match the enhancements on your PvP gear.
The order of the tabs are in the rough order in which you should work on each enhancement based on its cost/benefit ratio.
Again, do not rush getting PvP gear!
Focus on meridians, books and guild tech instead! PvP gear will artificially boost your PvP build score and you will likely find that you get wiped without landing a hit on the opponents you get matched with.
Divine Weapons:
Another
endgame
activity. You will receive weapon parts to build a weapon, with each weapon providing different stats.
Focus on leveling the blue-grade weapons first, since leveling them is cheaper for the amount of stats they give.
Housing Books:
Another
endgame
activity. You will need to purchase a house, or have a mentor or brotherhood member that gives you access to their bookshelf.
Going to the bookshelf and studying books provide stats and culti.
Books are purchased from just about every point system (PvP points, sailing coin, etc).
[WIP Section]
- Little Sister Guide
- Memoirs Guide